Product news
New release speeds admin and drives adoption
In the latest update to Insightly – customers can experience a number of enhancements aimed to provide visualized information to make better decisions and reduce time spent on administrative activities like updating records. These improvements – which allow users to easily navigate through the system, add the information they need, and see at a glance critical data that is most relevant to them – will boost CRM adoption and encourage regular use. 
Dynamic dashboards
The new release includes dynamic dashboards to enable you to see your data they way you want. With more than 42 different data visualization options and a simple, drag and drop interface, anyone can create a dashboard in seconds. Read more in depth on what the customization options are for building a variety of dynamic dashboards.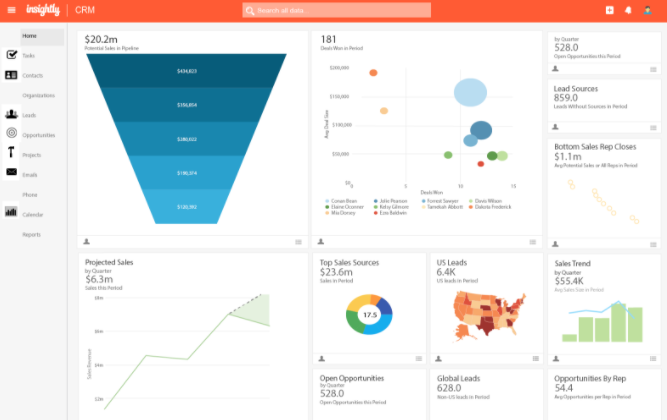 New mass update functionality
Update your CRM faster than ever before now with mass update functionality across every record type. You can create a list of leads, contacts, organizations and more and bulk select them all to perform a variety of actions. For example, select a batch of leads that came in from a trade show and add a "tag" for the tradeshow name: "Construction Expo." Or, perhaps you have a list of customers you called and need to update their record with a note that you've called them – it's as simple as selecting all and adding a note to each record.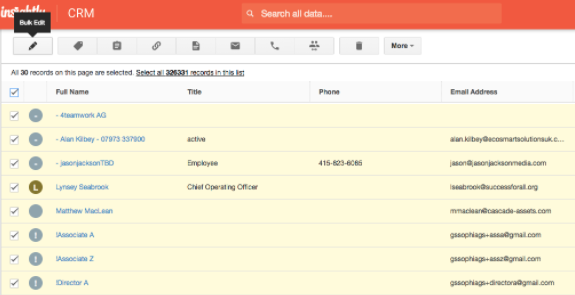 Recent items view
We've updated lists view for Leads, Contacts and Organizations to display the most recent items opened. This means easy access to the records you use most, you no longer need to search for a particular record that you frequently visit. Save time and have the customers you frequently work with at your fingertips, or leads you are currently working always on your list.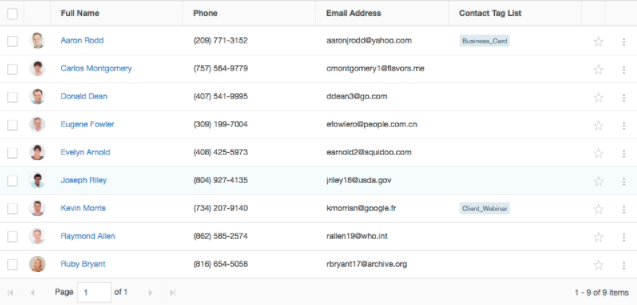 Gmail Add-on
For our G Suite users, there's a new Gmail add-on available for your inbox. We know most folks live inside their inbox and having CRM information in your inbox can help provide context during a conversation and help save time on admin work like creating a new lead or contact in the system. With the Gmail Add-on, Insightly users can view people in a given thread, add new people to Insightly on the fly and search the CRM databases all directly from inside your Gmail.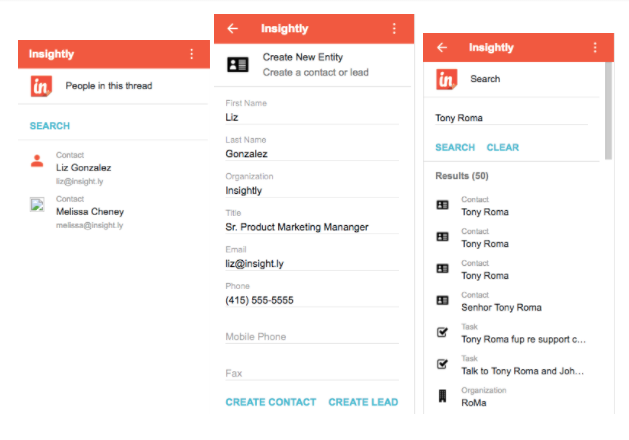 New Recaptcha on web forms reduce dirty data
Insightly's web-to-lead and web-to-contact forms allow you to seamlessly capture leads from your website and automatically create them in Insightly. Now with the release of reCAPTCHA, you can rest easy knowing internet bots won't be able to send bogus information through the forms cluttering the CRM with dirty information.

New mobile app home tab
We've updated our CRM mobile app in the latest release to allow you to customize your first experience when using Insightly on the go. You can customize your screen with new options that include showing relevant information like Today's Tasks, Recent Activity and Recently Viewed information so you can easily know at a glance what needs to get done, what's going on and access important information.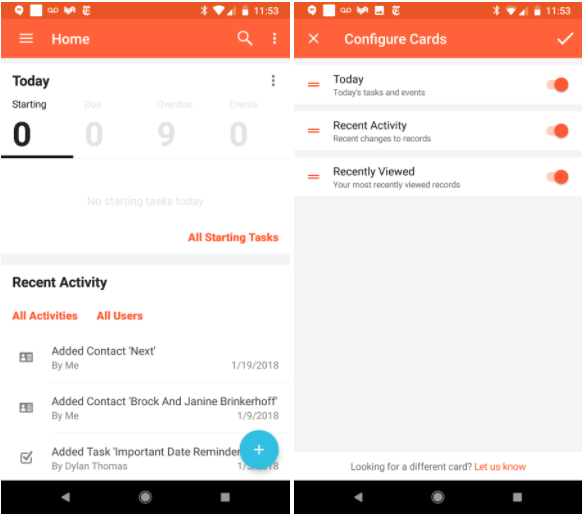 Availability
These new product updates are available today across all Insightly CRM plans. If you haven't already, in order to access the latest release be sure to update your account to the latest version by navigating to system settings and switching to the New Insightly Experience. Learn how to switch here.
Experience the Insightly platform
for yourself