customer story
Tequila startup bringing fun back to the beverage industry
Insightly is the lifeblood of our sales organization.
Insightly makes it easier for YaVe Tequila to convert and manage sales.
YaVe Tequila was started in 2015 with the goal of making the beverage industry fun again. Operating under the motto "Dreamt Up in Harlem, Made Down in Mexico," YaVe is already making big waves in the tequila market. For example, the brand's mango-flavored tequila is the first of its kind in the world, and many other unique blends are sure to follow.
With product interest on the rise, YaVe needed a better solution for managing its sales pipeline. "We have an ambitious sales team that spans the full spectrum of experience levels," said Joe Cruz Jr., Founder & President of YaVe Tequila. "We needed a CRM that provided everything a veteran rep would want, but it also needed to be easy for new team members to pick up. Insightly was the clear choice for us."
Mobile CRM
Mobile functionality was an important consideration in YaVe Tequila's CRM selection process. "Our sales reps needed an easy way to capture leads while on the go," said Nick Nobile, Regional Sales & Operations Lead for YaVe Tequila. "Insightly's mobile app is tremendous, particularly the business card scanning feature." As business cards are scanned, Insightly parses the printed details and creates matching records on the user's behalf.
The mobile app also serves as a timely source of relationship information. "Our reps now have smartphone access to all of their contacts, notes, and reminders," said Steve Peretz, CMO for YaVe Tequila. "With Insightly, our sales team is much better equipped to close deals."
Streamlined sales funnel
Insightly has also contributed to a more streamlined sales funnel. "The infrastructure of Insightly provides a logical framework for the sales process," Nobile said. "The system allows us to manage prospects effectively and efficiently."
Leads are entered by the sales team and nurtured until they're converted to opportunities. Conversion occurs once a tequila tasting or sampling event has been scheduled. From there, opportunities are followed up with until a partnership deal is made. Won opportunities are then converted to projects for coordinating post-sale commitments.
Rapid user adoption
An intuitive user interface has facilitated rapid user adoption. "As a startup, the onboarding process is critical to us," Peretz said. "Unlike other CRMs, which seem overly bulky, Insightly is logical and easy for our users to understand."
The Insightly support team has also played an instrumental role. "Customer service has been fantastic," Nobile said. "The Insightly support team has followed through on promises and made sure we're educated on product features and best practices."
Visibility into the future
Looking ahead, the YaVe team plans to further leverage the data housed within Insightly. "Insightly is vital to the growth of our business," Peretz said. "The reports and dashboards help us understand where the company has been, where we're at, and where we're going."
View All Customer Stories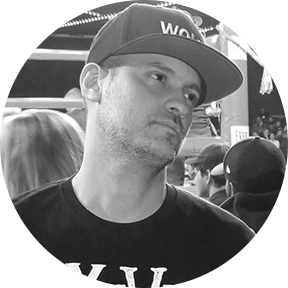 Joe Cruz Jr.
Founder & President